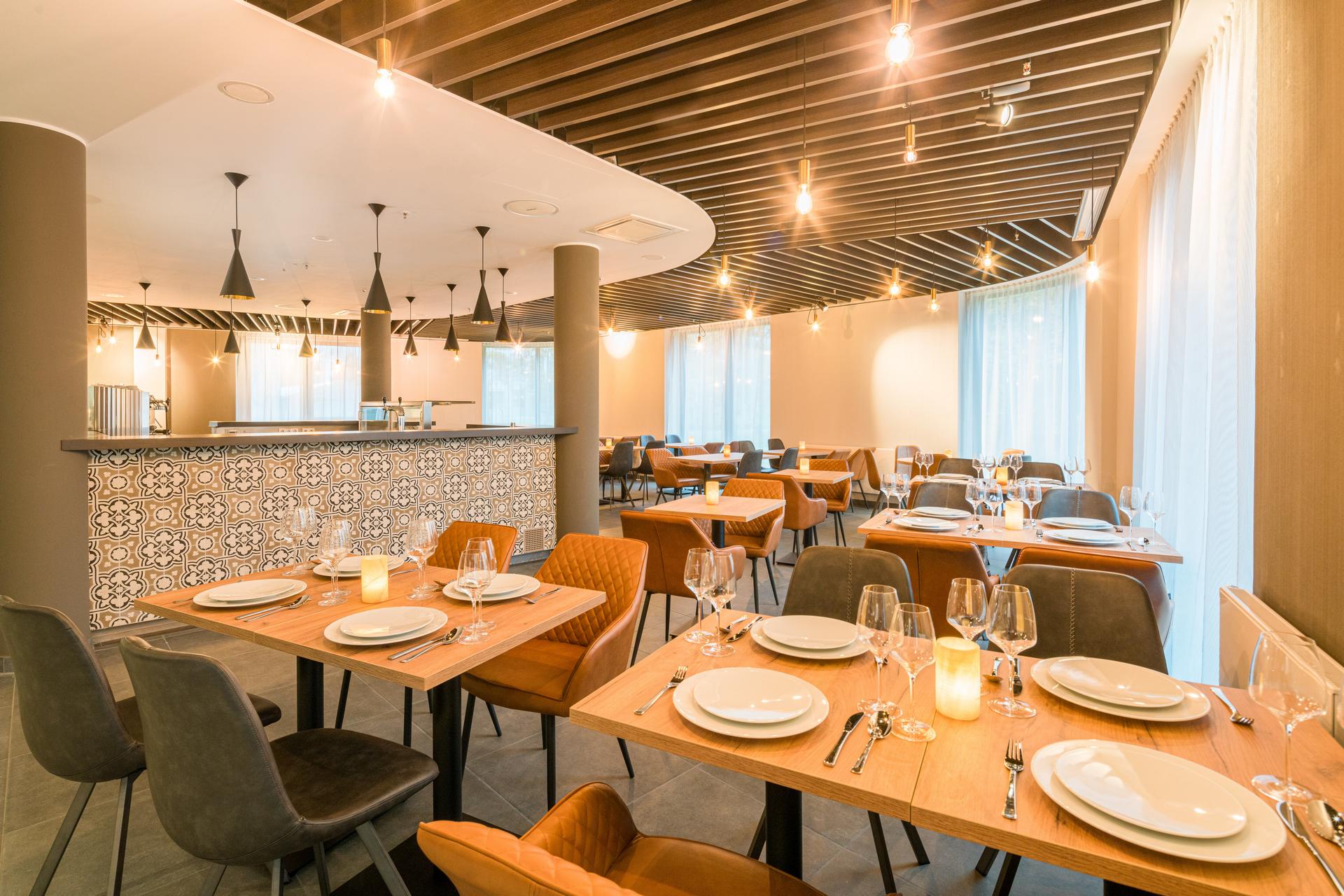 Restaurant
Our restaurant "Yazzo" offers you a comprehensive day. Starting with the choice whether you want to sit outside on the terrace in nice and sunny weather or comfortably in the restaurant. In the latter, a Mediterranean and stylish ambience awaits you, as well as our menu.
We offer lunch from 11:30 to 14:30 with a lunch menu selected by us.
Afterwards "coffee and cake". From 14:30 to 17:00 we serve fresh and daily varying cakes and desserts. Of course, coffee, tea and other hot drinks are not missing.
Happy Hour: from 5:00 p.m. to 6:00 p.m. and from 11:00 p.m. to 12:00 a.m. 30% off everything (excluding bottled wines)
For dinner you are welcome to order dishes from our à la carte menu.
Opening hours: daily from 17:00 to 23:00
Opening hours: Daily from 5:00 p.m. to 11:00 p.m.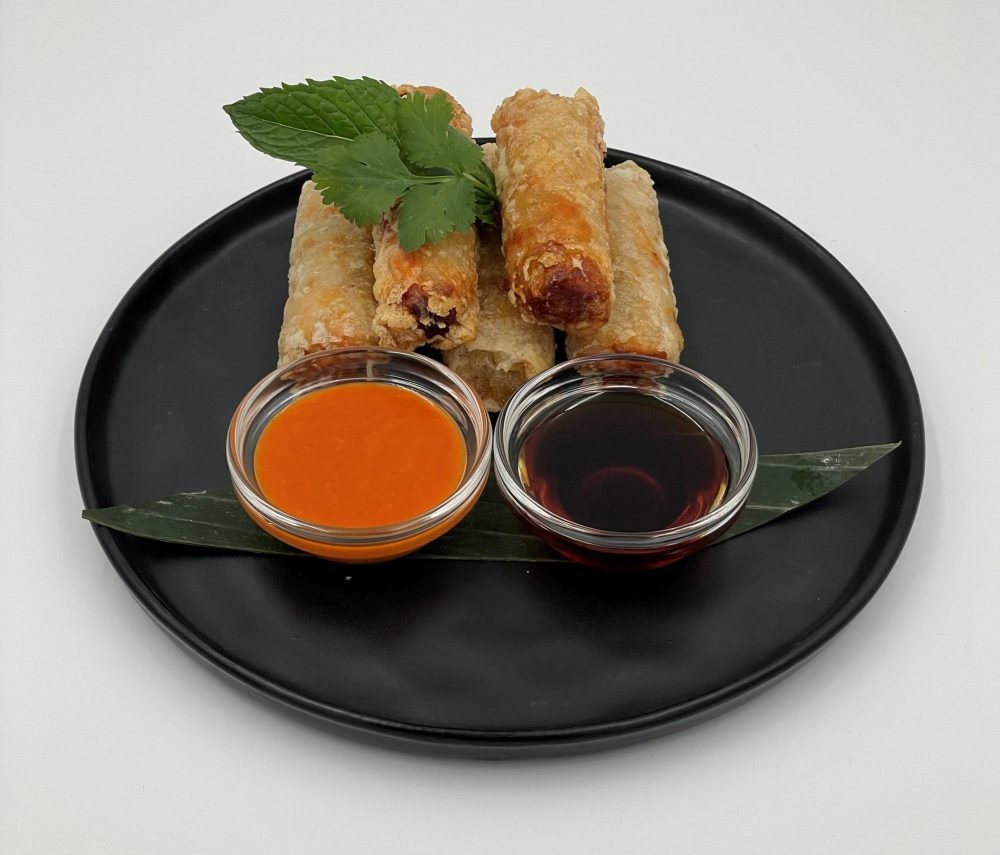 Crispy spring roll
we would like to introduce you to a dish such as our crispy spring rolls. These are filled with vegetables and then baked so that they become juicy and crispy. You are welcome to choose the appropriate sauces to go with them.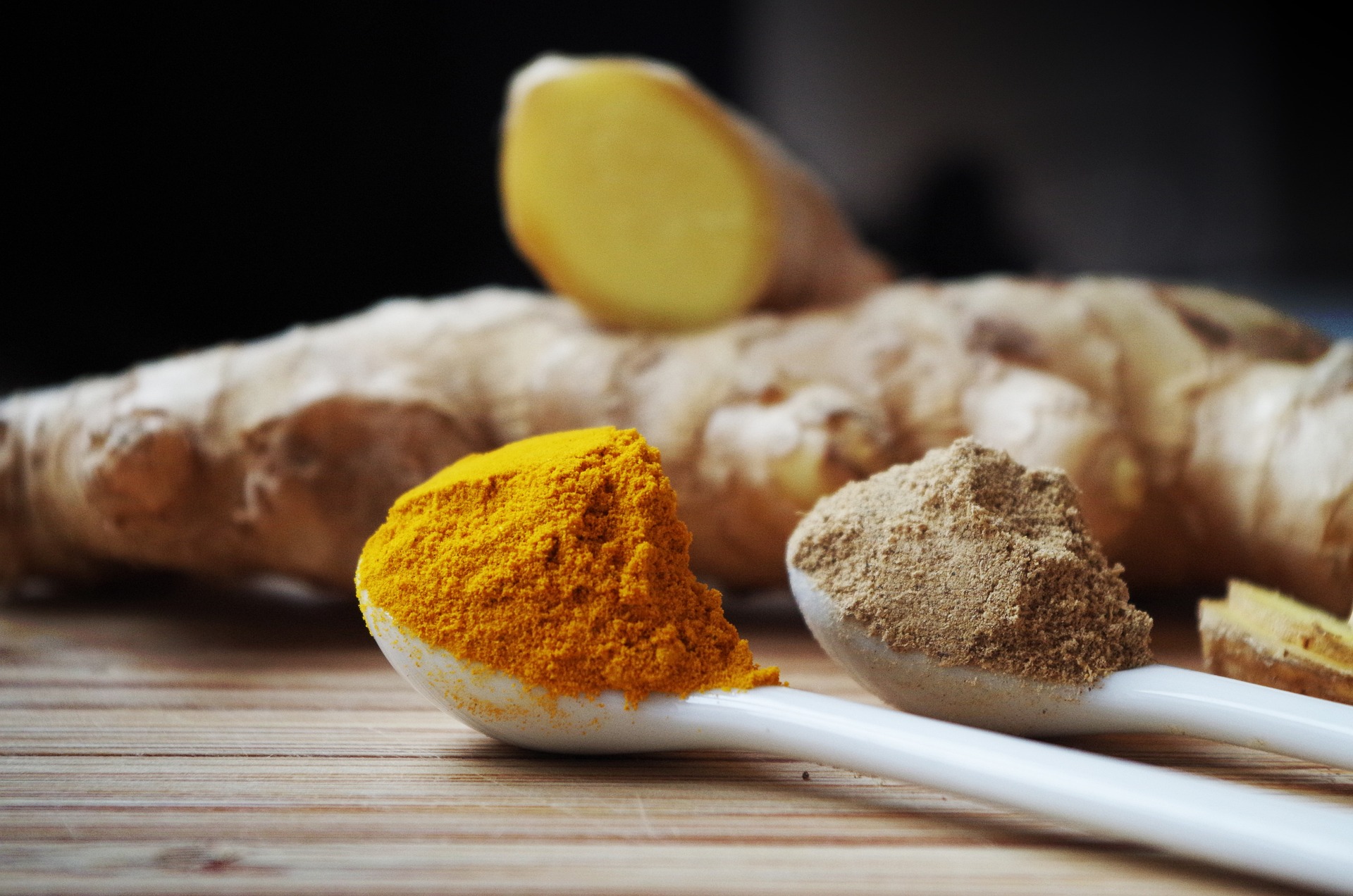 something new
enjoy the variety of spices in our house. Let yourself be inspired by this pleasure. We look forward to welcoming you soon in our restaurant.